There is nothing to display at this time
Accessible Washroom at Redhill not available
The accessible washroom at Redhill is not available. We apologize for the inconvenience.
Publish Date:
Thursday, March 16, 2023 - 12:00pm
Holds Processing and Delivery Delays
Holds processing and deliveries to Branches will be delayed for the next week due to Staff capacity.
We are working to move materials as quickly as possible. Thank you for your patience.
Publish Date:
Wednesday, March 15, 2023 - 1:45pm
Phishing Statement
Please be aware of online phishing attempts impersonating Hamilton Public Library and Library Staff. HPL does not solicit paid freelance opportunities through social media or other messaging applications. HPL does not request personal or banking information through social media or require financial compensation when reviewing job applications. Please report phishing schemes to communications@hpl.ca. If you think you are a victim of fraud, please call the Canadian Anti-Fraud Centre at 1-888-495-8501.
Publish Date:
Wednesday, March 15, 2023 - 8:00am
Yvonne Maracle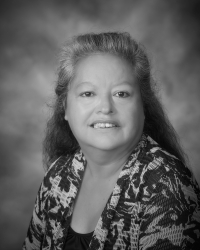 Yvonne Maracle
Inducted: 2018
Yvonne Maracle has used art and advocacy as powerful tools for telling the stories of Indigenous people and improving life for those among them who face difficulty, especially in urban Hamilton. Maracle has opened paths for other Indigenous artists by working to establish an association of Indigenous photographers and the first gallery solely dedicated to showing their work, in the hope of counteracting negative stereotypes portrayed in other photography. A member of the Mohawk Nation's Bear Clan, Maracle was born on Six Nations Reserve and moved north to Hamilton with her parents, where she grew into a family and community leader.  Known as a caring and giving person, Maracle is treasured as a good listener, a generous neighbour and family member. She is considered a primary figure in improving life for Indigenous people in Hamilton. Maracle was a cultural worker for De dwa da dehs nye>s Aboriginal Health Centre and is currently working with the Social Planning Research Council in Hamilton. In 30 years of advocacy and community work, she has also served as a housing co-ordinator for the Social Planning & Research Council, and Community Developer for the Hamilton Executive Directors' Aboriginal Coalition.  Maracle worked as the Team Lead for the Aboriginal Housing First Homelessness Partnering Strategy that produced the 2001 report, Voices of Our People. As a volunteer, she has served with the Hamilton Regional Indian Centre, the Niagara Peninsula Aboriginal Area Management Board, the City of Hamilton's Aboriginal Advisory Committee, the Mohawk College Arts Committee, the United Way, and with the Hamilton Roundtable for Poverty Reduction. Her service has brought honour and value to Hamilton, earning her a place in the Gallery of Distinction.