There is nothing to display at this time
Partner Library Borrowing
Access through OverDrive to Ottawa Public Library's catalogue is temporarily unavailable. We're working on fixing this as soon as we can.
Publish Date:
Friday, June 4, 2021 - 3:15pm
Dominic Agostino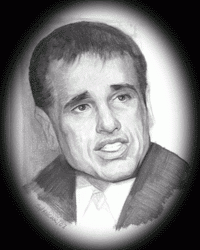 Dominic Agostino (1959–2004)
Inducted: 2008
Dominic Agostino was one of Hamilton's longest serving politicians. He began his public service career as a school board trustee, became a Hamilton city and regional councillor, and was twice elected to the Ontario Legislature. He was a tireless worker for Hamilton and continued to advocate for the city right up until his death in 2004 at the age of forty-four.