Large format printer - Central Library
The large format printer at Central is currently out of order. The closest available large format printers are at Terryberry and Valley Park. We apologize for the inconvenience.
Publish Date:
Friday, September 22, 2023 - 12:00pm
Central Library- Study Hall
A new Study Hall on the 1st Floor at Central Library begins Monday, September 25, 2023. Study Hall hours are quiet spaces for Members to work or study. For more details, visit www.hpl.ca/study-halls.
Publish Date:
Monday, September 18, 2023 - 11:30am
The Core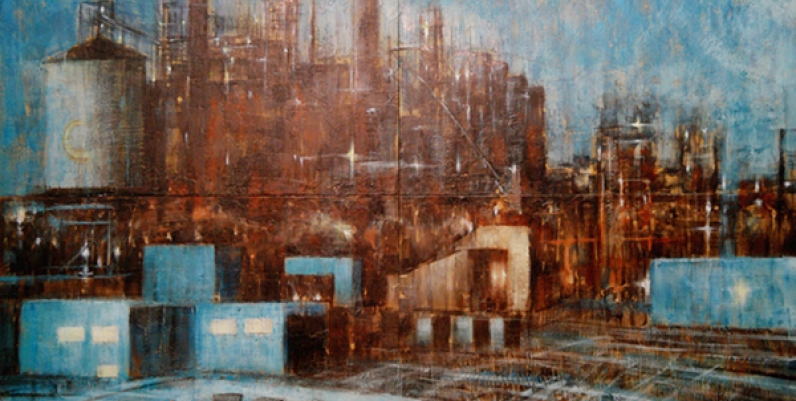 Local artist unveiled his work The Core last January 22, 2016 at the Central Library of Hamilton Public Library.
The Core is a 120" x 90" painting of Birla Carbon (formerly Columbian Chemicals) located in Hamilton's north end. The Core hangs above the mantel in the Living Room area on the 1st floor of Central Library.
Mr. Eady has generously donated his work to HPL with the assistance of Mr. Bob Bratina, MP for Hamilton East-Stoney Creek.
Ron Eady is a Canadian artist, born in Toronto and studies at Sheridan College and the Ontario College of Art. Mr. Eady maintains a studio in Hamilton.