SmartPay Scheduled Maintenance
The SmartPay service will be unavailable on Sunday, Jan. 31 between 7 am and 8 pm for scheduled maintenance. Thank you for your patience while we improve our services.
Publish Date:
Monday, January 25, 2021 - 9:00am
RBDigital Magazines moving to OverDrive/Libby
On January 29, 2021 all magazines on RBDigital are moving to OverDrive and Libby.
Unlimited access to all magazines, including the Economist.
Up to three years of back issues for each title.
You can still access Acorn and Great Courses through RBDigital.
Publish Date:
Tuesday, January 19, 2021 - 3:30pm
Accessibility Tools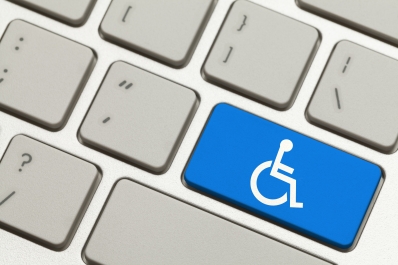 Would assistive technologies make your use of the library more rewarding? In addition to text enlargers at five branches, our computers are equipped with many accessibility features.

Library Accessibility Features
Do you need to know which accessibility features are available at your branch? 
Service animals and service animals in-training are welcome
Wheelchair accessibility
Automatic doors at entrances
Elevators
Accessible Catalogue Only computers
Accessible Checkout stations
Computer workstations are wheelchair accessible
Headphone accessibility for all Internet workstations
Magnifying sheets and handheld magnifiers
Aroga Merlin Text Enlarger features brightly lit large screen with adjustable or stationary platform, custom text blocking, use of lines to assist with tracking of text, background colour change options. It is available at the following branches: Central, Red Hill and Dundas.
JAWS is a computer program that reads aloud the contents of documents and web pages and speaks standard computer functions for someone who is visually impaired. Keystrokes are used instead of the mouse. It is available on the 2nd floor of Central Library and is also available at these branch locations: Red Hill and Turner Park. For further information, please call 905-546-3200 ext 3434.
Accessibility Software on Computers
All public computers have the Ease of Access Center that you can use to set up the accessibility settings and programs available in Windows.
You can access the Ease of Access Center on a public computer by doing the following: 
Click the Start button
Click on Control Panel
Click Ease of Access
Click Ease of Access Center
In addition to the Ease of Access Center, Windows includes three programs that can make it easier to interact with your computer. 
Magnifier. Magnifier is a program that magnifies a portion of your computer screen, making it easier to read. 
Narrator. Narrator is a program that reads the text on your screen out loud. 
On-Screen Keyboard. On-Screen Keyboard is a program that lets you use your mouse or other devices to interact with a keyboard on the screen. 
This information is adapted from the Microsoft Windows website.