There is nothing to display at this time
Central Library Jackson Square Entrance and Book Drop
Central Library's Jackson Square door and drop box reopen February 1.
Publish Date:
Wednesday, January 26, 2022 - 3:15pm
Jobs at HPL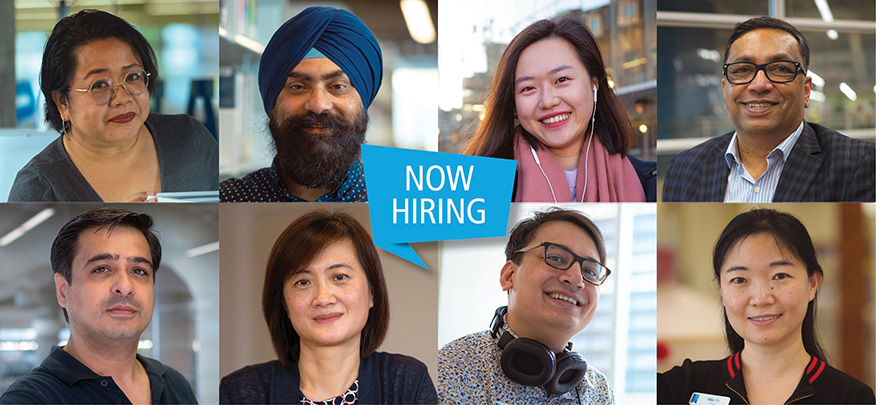 Hamilton Public Library offers a wealth of career opportunities from working in branches as an Information Clerk and Librarian to behind-the-scenes roles in Information Technology, Technical Services, Human Resources and more.
Current opportunities are posted below and on the City of Hamilton Jobs at the City site. On the city site choose Current Opportunities, then External Opportunities.
Current Opportunities:
Cataloguing & Metadata Librarian
Coordinator, Staff Development and Training
Director, Collections and Program Development
HPL welcomes resumes. Please email yours to jobs@hpl.ca. Resumes remain on file for six months.
Library Page Opportunities:
To apply for future consideration as a Page, print out and fill in the Employment Application Form. Please submit the completed form to the branch where you prefer to work.
Pages work part-time, supporting library staff. To apply for a Page position, you must have completed Grade 8. Page duties include:
Shelving library materials
Ensuring shelves and public areas are neat and in good order
Assisting library staff in the performance of basic duties associated with daily operations
Vaccine Verification – As a condition of employment you are required to provide proof that you are fully vaccinated or provide proof of valid exemption satisfactory to the employer prior to your start date. You must acknowledge and agree to comply with any future vaccine policy requirements as an ongoing condition of employment at the City of Hamilton. For more information, please review our Mandatory Workplace COVID-19 Vaccination Certification Policy.
The Hamilton Public Library is an equal opportunity employer committed to inclusive, barrier-free recruitment and selection processes. If contacted for an employment opportunity, please advise Human Resources about any accommodation you require. HPL retains resumes and/or applications for six months. Only candidates selected for interviews are contacted.