There is nothing to display at this time
Branch Closures - Friday, June 16
All HPL branches are closed Friday, June 16, for a Staff Professional Development Day. Bookmobile and Extended Access services are unavailable. Regular service hours resume Saturday, June 17. 
Publish Date:
Thursday, June 8, 2023 - 3:00pm
Turner Park Library - JAWS Accessible Computer
The JAWS computer at the Turner Park Library is currently out of order. Estimated time of disruption is unknown.  Thank you for your patience.
Publish Date:
Tuesday, June 6, 2023 - 10:00am
Saltfleet Branch Accessible Door Out of Order
There is currently no access to the accessible door at Saltfleet Branch. We're working to fix it and will post updates on hpl.ca. Thank you for your patience.
Publish Date:
Thursday, June 1, 2023 - 2:15pm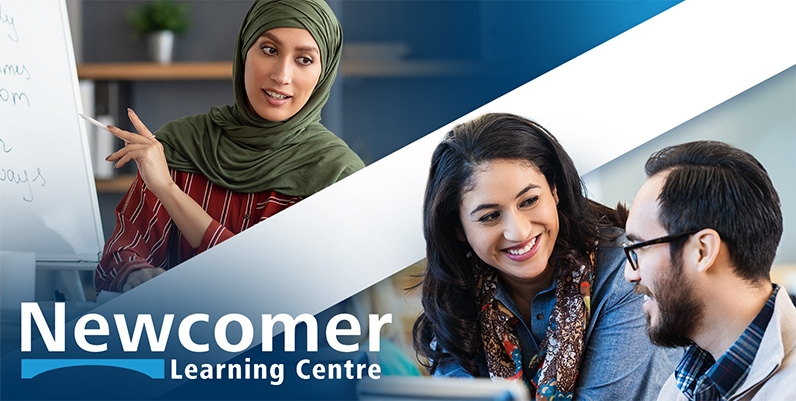 The Newcomer Learning Centre is on the 4th Floor of Central Library. 
It has books, CDs and DVDs for Learners and Tutors. 
Anyone with a HPL card can borrow Newcomer Learning Centre materials. 
To speak with staff, call 905-546-3444 or email nlc@hpl.ca.
Newcomer Learning Centre Desk Hours:
Monday, Tuesday and Thursday 10am-4pm
Wednesday 1-7pm
Friday 10am-1pm
Select Saturdays in 2023.
English Tutoring:
Practise English with a tutor in-person, online or both. Meet twice a week for one to two hours. To join, complete the English Tutoring Request Form.
To volunteer with Newcomers to Canada, please complete our Volunteer English Tutor Application.
English for Seniors Online:
Learn English online with other seniors age 55 and older, in a small class.
Classes are Monday to Thursday 9:30-10:30am.
Newcomer Book Club:  
Chat about a book, learn new vocabulary and meet friends.  
Human Library for Newcomers:  
Learn about the life journeys of others in Canada and about Canadian culture through short conversations with a settled immigrant or long-time Canadian.
Conversation Circles Online:
Practise English virtually, in a group setting through video/audio chats. Topics are tailored to the needs of students. Conversation Circles meet Tuesdays 3-4pm.
Information Sessions:  
Information sessions are hosted throughout the year. Themes include employment, credential evaluation, volunteering, employee/tenant rights and more.  
Proof of Permanent Residency or a Protected Person status is requested in advance of participating in any Newcomer Learning Centre program.
Visit Newcomers Events for more information.
Language Assessment and Settlement Services
English language assessment and settlement services are available at:
French language assessment is available at:
French Settlement Services are available at:
Videos
Watch a series of videos prepared by Immigration, Refugees and Citizenship Canada, to help Newcomers settle.