There is nothing to display at this time
Scheduled Catalogue Maintenance - May 29
The catalogue may be unavailable on Sunday May 29 between 6-10am during the monthly maintenance window. We apologize for the inconvenience and thank you for your patience.
Publish Date:
Thursday, May 26, 2022 - 4:30pm
Rymal Road East Construction near Turner Park Branch
Starting Monday May 9, construction starts on Rymal Road East between Massena Drive and Republic Avenue near the Turner Park Branch. The lights will be deactivated and the turning lanes will be closed.
Please use eastbound lanes only to plan your branch visit.
Thank you for your patience.
Publish Date:
Thursday, May 26, 2022 - 9:30am
Carlisle Branch closing
The Carlisle Branch (1496 Centre Rd.,) closes Saturday May 28 at 5pm. The exterior drop box is available until June 1st. The new branch at 277 Carlisle Rd., is expected to open in mid-June 2022.
Publish Date:
Wednesday, May 25, 2022 - 1:15pm
Mahmoud (Mo) Ali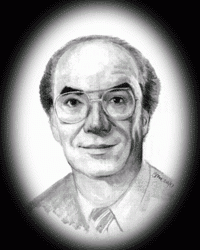 Dr. Mahmoud (Mo) Ali
Inducted: 1997
Mo Ali received his M.D. from the University of Cairo in 1960 and his PhD from the University of London in 1966. He came to Canada in 1970 where he began work as a hematologist at the Hamilton General Hospital and as Assistant Professor in the Department of Pathology and Medicine at McMaster University.
His successful career has included several senior positions at St. Joseph's Hospital, including Chief of Staff and Vice President, Medical Services. He was a consultant for many years with the World Health Organization and sat on the Executive Committee of the International Society of Hematology. He is currently Chairman of the M.D. Elective Program at McMaster University.
Dr. Ali has sat on a large number of regional, national, and international committees. He has been an active member of the Hamilton/Burlington YMCA since 1972. He was resident and Chairman of the Board for the Hamilton/Burlington Metro YMCA and a founding member of the Y's Club, which focuses on helping the disadvantaged children of Hamilton. He was named the first Honorary Medical Officer/Advisor for the YMCA in 1989 and the first President of the International Development Committee in 1991. Dr. Ali has served on the Board of Directors of the United Way, Social Research and Planning Council, Mohawk College, the Rotary Club of Hamilton and the Hamilton Health Council Advisory Committee. He also served as the St. John's Ambulance Southern Area Medical Officer and as a member of the Provincial Medical Advisory Council.
His awards include the YMCA Peace Medal Award in 1988, the Hamilton Distinguished Citizen of the Year (1989) and the Distinguished Service Award of the Hamilton Academy of Medicine (1994). He was admitted to the Order of St. John by Queen Elizabeth II in 1982 and was promoted to the rank of Officer in 1996.