There is nothing to display at this time
Scheduled Catalogue Maintenance - May 29
The catalogue may be unavailable on Sunday May 29 between 6-10am during the monthly maintenance window. We apologize for the inconvenience and thank you for your patience.
Publish Date:
Thursday, May 26, 2022 - 4:30pm
Rymal Road East Construction near Turner Park Branch
Starting Monday May 9, construction starts on Rymal Road East between Massena Drive and Republic Avenue near the Turner Park Branch. The lights will be deactivated and the turning lanes will be closed.
Please use eastbound lanes only to plan your branch visit.
Thank you for your patience.
Publish Date:
Thursday, May 26, 2022 - 9:30am
Carlisle Branch closing
The Carlisle Branch (1496 Centre Rd.,) closes Saturday May 28 at 5pm. The exterior drop box is available until June 1st. The new branch at 277 Carlisle Rd., is expected to open in mid-June 2022.
Publish Date:
Wednesday, May 25, 2022 - 1:15pm
Lincoln MacCauley Alexander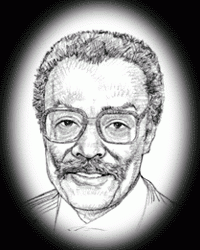 The Honourable Lincoln Alexander (1922-2012)
Inducted: 1992
Lincoln MacCauley Alexander was born in Toronto, on January 21st, 1922. His life has exemplified dedicated service to his country in the Royal Canadian Air Force from 1942 to 1945; in the House of Commons from 1968 to 1980; as Chairman of the Workers Compensation Board from 1980 to 1985; and as Lieutenant-Governor of Ontario from 1985 to 1991.
A graduate of McMaster University with a Bachelor of Arts in 1949 and the Osgoode Hall Law School in 1953, he was called to the Bar in 1953 and appointed Queens Counsel in 1965. Honorary degrees have been conferred upon him by several Ontario universities including his alma mater, McMaster University. In 1991 he became Chancellor of the University of Guelph.
In 1976 and 1978, Dr. Alexander served as an observer to the United Nations. He is a former member of the Interparliamentary Union (Canadian Group), the Commonwealth Parliamentary Association, the Canadian NATO Parliamentary Association, and the Canada-United States Parliamentary Delegation.
The Honourable Lincoln Alexander has been an advocate and tireless worker for fairness, education, justice and peace for all. Among his many honours has been his appointment as an Officer of the Order of Ontario and Companion of the Order of Canada.