William Frederick Schwenger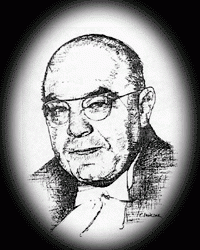 William Frederick Schwenger (1892-1962)
Inducted: 1990
William Frederick Schwenger, born in Hamilton in 1892, graduated from Osgoode Hall and set up a law practice in 1912. In 1934, Schwenger was named King's Counsel, and was elected to the Ontario Legislature where he acted as Deputy Speaker.
Leaving politics in 1938, he was appointed Wentworth Junior County Judge. A capable and fair judge, in 1949, he was made Senior County Judge, a post he held until his death in 1962. In 1948, he was appointed to the Hamilton Board of Parks Management and from 1951 served as its chairman. Among the many projects initiated during his tenure were the development of Sackville Hill Park, the acquisition of most of the Red Hill Creek bed for parkland, improvements to Civic Stadium, and the development of Gage Park.
He served as chairman of the Royal Botanical Gardens from 1949 to 1956, where he worked to broaden private and government support for the Gardens natural resources and guarded against attempts to take Gardens land for development.
Mr. Parks, as he became known, showed a farsighted sense of management and during the period of his leadership, Hamilton gained the reputation of having the finest parks in Canada.