There is nothing to display at this time
Terryberry and Westdale Branches
Renovations at both the Terryberry and Westdale Branches are wrapping up. Both locations are expected to reopen in mid-July. Please stay tuned to our website and social media channels for updates. Thank you for your patience.
Publish Date:
Monday, June 27, 2022 - 10:30am
The Accessible Washroom at the Binbrook Branch is temporarily unavailable.
Please be advised that the Accessible Washroom in the Binbrook Branch is currently out of order. There is no estimate when the issue will be resolved at this time. We apologize for the inconvenience.
Publish Date:
Monday, June 27, 2022 - 8:45am
William Craigie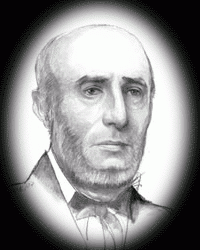 Dr. William Craigie (1799 - 1863)
Inducted: 2002
Physician, teacher and horticulturalist, William Craigie is perhaps best known for the prominent role he played in the creation of the first graded public school in North America.
Born in Scotland in 1799, William Craigie attended university in Edinburgh and Dublin, graduating with a Master's degree in medicine. While still in Scotland, he showed the forward thinking that would characterize the rest of his life, when he authored one of the first papers on tracheotomies ever to appear in a medical journal.
In 1834, he moved his family to Ancaster where he taught school for a year before receiving a medical licence to practice in Canada. He had a reputation as a compassionate doctor who never sent a bill, instead allowing his patients to decide what they could afford to pay.
William Craigie retained a lifelong interest in education. An advocate of one common school for the city, he saw his dream become a reality in 1853 when Central School of Hamilton opened. The school was a resounding success, despite the voices of many critics who decried the concept of public education.
A passionate gardener, and well-known for his fine roses, he was a founding member of the Hamilton Horticultural Society, later serving as its president.
William Craigie also helped found the Ancaster Literary Institute and served as a director of the Hamilton Mechanics' Institute, secretary of the Hamilton Scientific Association and as an elder of the Presbyterian Church.