Tony Greco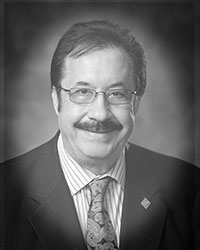 Tony Greco
Inducted: 2014
Affectionately known as "Mister Tony", Tony Greco's story is quintessentially Hamilton.
When he arrived in Canada as a 17-year old, he spoke not a word of English. He chose Hamilton to begin his new life, opening a barber shop on Locke Street. Forty years later he is lovingly referred to as "the Mayor of Locke Street" and his compassion for people and community are deeply-rooted and widely-respected.  As co-founder of the Locke Street BIA he helped create and promote one of Hamilton's most unique destinations. He has served as a member of the Hamilton Festival and Events Committee, on the Mayor's Advisory committee and dozens of other boards and groups, all while supporting a number of worthy initiatives including the Good Shepherd Centre and McMaster Children's Hospital .
Honoured with a Queen Elizabeth II Diamond Jubilee medal and the Tourism Award of Excellence, it's known that no matter how busy he is you're always welcome to drop in to his shop on Locke for a chat, a coffee and of course a haircut. Hamilton's Gallery of Distinction is made more vibrant by welcoming Tony Greco, the Mayor of Locke Street to its ranks.