There is nothing to display at this time
Phishing Statement
Please be aware of online phishing attempts impersonating Hamilton Public Library and Library Staff. HPL does not solicit paid freelance opportunities through social media or other messaging applications. HPL does not request personal or banking information through social media or require financial compensation when reviewing job applications. Please report phishing schemes to communications@hpl.ca. If you think you are a victim of fraud, please call the Canadian Anti-Fraud Centre at 1-888-495-8501.
Publish Date:
Wednesday, March 29, 2023 - 8:00am
Wi-Fi Unavailable at Red Hill Branch
The Wi-Fi is not working at the Red Hill Branch. Staff is working diligently to resolve the problem.
Publish Date:
Tuesday, March 28, 2023 - 6:00pm
Barton Branch Makerspace
The iMac at the Barton Branch Makerspace is currently unavailable. We are working to resolve this issue. 
Publish Date:
Tuesday, March 28, 2023 - 2:00pm
Holds Processing and Delivery Delays
Holds processing and deliveries to Branches will be delayed for the next week due to Staff capacity.
We are working to move materials as quickly as possible. Thank you for your patience.
Publish Date:
Tuesday, March 21, 2023 - 1:45am
Thomas Reid (T.R.) MacDonald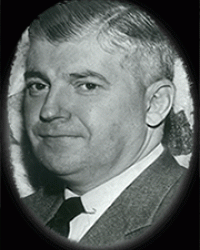 Thomas Reid (T.R.) MacDonald (1908 - 1978)
Inducted: 2012
When he arrived in Hamilton in 1947 to become the Art Gallery's first full-time director/curator, T.R. MacDonald found a modest 33-painting collection housed in a few library rooms. Upon retiring 25 years later, he had built one of Canada's most important collections. An accomplished artist, his works are found in the National Gallery of Canada, National War Museum and the Art Gallery of Ontario. As curator he drew on his knowledge and relationships with artists to build Hamilton's collection. Hailed as a "collecting genius", his enduring legacy continues to enrich thousands across the city. A commissioned war artist during WWII and a member of the Royal Canadian Academy of Arts, MacDonald died in 1978 and enters the Gallery posthumously.