Terry Cooke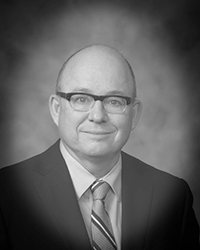 Terry Cooke
Inducted: 2016
A young and driven 25-year old when first elected to Hamilton City Council, Terry Cooke seized the opportunity to make a difference in his hometown, beginning a 30-year journey of service and commitment.
Re-elected three times in Ward 1, he became Regional Chair while in his thirties, leading Hamilton-Wentworth at a time of great change including municipal amalgamation and the Red Hill Expressway. By 40, he retired from politics and embarked on his next chapter as President and COO of the Foxcroft Group of Companies, helping grow the organization during a key phase of its success.
In 2010, he was named President of the Hamilton Community Foundation where, with passion and heart, he leads this essential community catalyst. His business and political experience are key, but so too his unapologetic love for Hamilton. He has played a leading role in realizing the Community Foundation's goal to make better the lives of Hamiltonians in every corner of our city. Under Terry Cooke's leadership, the Foundation has mobilized the community to address issues like increasing access to post-secondary education, strengthening neighbourhoods, and reducing poverty, strengthening the arts and becoming a national leader in social finance. His joy in the work is contagious; his zeal for his hometown inspirational.
Terry Cooke, one of Hamilton's great champions and a leader who each day ensures our city and its citizens are better, takes his rightful place in our Gallery of Distinction.