There is nothing to display at this time
Central Library Jackson Square Entrance and Book Drop
Central Library's Jackson Square door and drop box reopen February 1.
Publish Date:
Wednesday, January 26, 2022 - 3:15pm
Turner Park Branch Noise Levels and Accessible Washroom
It may be noisy at Turner Park for the next three days due to repair work and there is currently no access to the accessible washroom. Thank you for your patience.
Publish Date:
Monday, January 24, 2022 - 4:30pm
Teresa Cascioli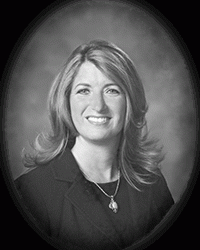 Teresa Cascioli
Inducted: 2012
Born in Hamilton to Italian immigrants, Teresa Cascioli is a passionate entrepreneur and philanthropist. Appointed Lakeport Brewing CEO in 1999, she led a turn-around of the bankrupt brewery taking it public in 2005. Renowned for its catchy "24 for $24", Lakeport became Ontario's number three brewery, employing over 200 and changing the way beer is marketed. Her philanthropic leadership enhances Hamilton's quality of life. The Teresa Cascioli Charitable Foundation has donated over $4-million including $1-million each to her alma mater McMaster University and to St. Joseph's Healthcare, as well as supporting City Kidz, Hamilton Food Share and McMaster Children's Hospital. Her numerous national awards include the Canadian Venture Capital Association's Entrepreneur of the Year and being named the first female Italo-Canadian Entrepreneur of the Year.