There is nothing to display at this time
No Computers, Printers, Photocopiers or Internet at Barton Branch
Barton Branch opens at 1:00pm today, but there is no computer, printer, photocopier or internet access. We're working to fix it and will post updates on hpl.ca. Thank you for your patience.
Publish Date:
Thursday, September 23, 2021 - 11:45am
Steven N. Fletcher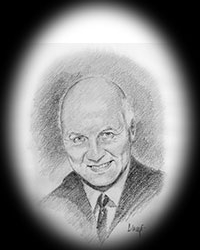 Steven N. Fletcher
Inducted: 1988
Steven Fletcher attended Central Collegiate, Hamilton, graduated from McMaster University with a B.A. in Honours Political Economy, and joined Canada Life Assurance Co. Service in the R.C.A.F. as Navigator instructor interrupted his career. In 1966 he was appointed Manager of the Hamilton Branch of Canada Life, resigning in 1979, to become an Executive Consultant. He is a Past President of Hamilton Life Underwriters Association, C.L.U. Chapter, and Hamilton Managers' Association; he is a Director of Abstainers Insurance Company, Maplex General Insurance Co., of Maples Management & Holdings, Ltd., and of Radio Station CHML and CKDS. In 1983 he was Hamilton Citizen of the Year recognizing his service on the Board of Education, the Hamilton Chamber of Commerce, the Hamilton-Wentworth Children's' Aid Society, the Salvation Army Advisory Board, Mohawk College, Hamilton-Wentworth District Health Council and McMaster University. He received the Queen's Jubilee medal in 1977, is a 33rd Degree Mason. He is the recipient of the Canada Medal, 1985.