There is nothing to display at this time
There is nothing to display at this time
Steve Paikin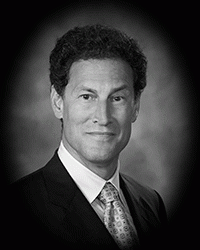 Steve Paikin
Inducted: 2013
When he was a youngster growing up on Hamilton's West Mountain, Steve Paikin's mother Marnie would read him the sports section, out loud, over breakfast. From an early age, Steve's nose for news was developing. This appetite for current affairs, coupled with an innate curiosity, is the foundation for his life as a leading journalist, author, documentarian and commentator.
Steve began earning his reporting credentials not far from home, as a summer reporting intern at The Spectator. Moving to Toronto, he worked in radio and at the CBC before settling at TVO, where he has planted his flag for the past two decades.
Regarded as one of Canada's authoritative voices on local, national and international politics and public affairs, Steve has been called upon to moderate federal and provincial election leaders' debates. As host of The Agenda on TVO, he has interviewed a wide array of leaders, activists, academics and opinion-makers.
An award-winning documentarian, he has produced films on premiers William Davis and John Robarts, and on issues such as Ontario's massive 1998 teacher protest, and on the Warsaw Ghetto. A prolific writer, his five books include a history of hockey and several others about politics. In June of this year he was appointed the second ever Chancellor of Laurentian University in Sudbury.
Steve lives in Toronto but returns frequently to Hamilton to visit his parents Larry and Marnie, both of whom are also members of the Gallery of Distinction, and to cheer on his beloved Hamilton Tiger-Cats.