Salim Yusuf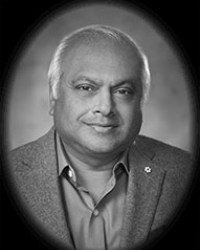 Dr. Salim Yusuf
Inducted: 2014
Millions of people are healthier thanks to Salim Yusuf.
The professor of medicine at McMaster University, director of its Population Health Research Institute and vice president of research at Hamilton Health Sciences, is the world's leading expert in cardiovascular disease.
A graduate of India's St. John`s Medical College, the Rhodes Scholar first arrived in Hamilton in 1992 as McMaster`s Director of Cardiology. In 1999, he became director of the University's Population Health Research Institute.
He pioneered the concepts of large, simple drug trials and transcontinental studies, changing the way research is conducted and helping people overcome and prevent heart disease, while managing their hypertension and diabetes. Dr. Yusuf works with over 2000 investigators  in over 85 countries. He is an officer of the Order of Canada, a member of the Royal Society and president-elect of the World Heart Federation. Earlier this year he received the Gairdner Award, Canada's most prestigious biomedical prize, was inducted into the Medical Hall of Fame, and named Canada`s most influential scientist.
Hamilton is rapidly becoming known as a global centre of healthcare, research and education. Dr. Salim Yusuf enters the Gallery as a distinguished leader helping further our city's role on the world stage.