There is nothing to display at this time
No Computers, Printers, Photocopiers or Internet at Barton Branch
Barton Branch opens at 1:00pm today, but there is no computer, printer, photocopier or internet access. We're working to fix it and will post updates on hpl.ca. Thank you for your patience.
Publish Date:
Thursday, September 23, 2021 - 11:45am
Ron Foxcroft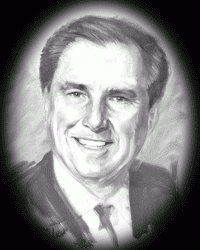 Dr. Ron Foxcroft
Inducted: 2004
Beginning as a basketball referee at McMaster University, Ron Foxcroft went on to an impressive career as the NCAA's only Canadian basketball referee and officiated international basketball games in more than 30 countries, including the gold medal basketball game in the 1976 Montreal Olympics. He was the only Canadian appointee to the National Association of Sports Officials board in the USA. Perhaps his greatest claim to fame, however, is his invention of the Fox 40 Pea-Less Whistle, sold around the world and sanctioned by all major sporting organizations including the CFL, NFL, the NCAA and NBA. Now the chairman of Fluke Transportation Group and Fox 40 International Inc., Ron is known as much for his affection for sport and his entrepreneurial success as he is for his own athletic achievements and his desire to help youth. He was recognized for his business success and community involvement in 2001 when he received an honorary degree from McMaster University.