There is nothing to display at this time
Accessible Washroom at Redhill not available
The accessible washroom at Redhill is not available. We apologize for the inconvenience.
Publish Date:
Thursday, March 16, 2023 - 12:00pm
Holds Processing and Delivery Delays
Holds processing and deliveries to Branches will be delayed for the next week due to Staff capacity.
We are working to move materials as quickly as possible. Thank you for your patience.
Publish Date:
Wednesday, March 15, 2023 - 1:45pm
Phishing Statement
Please be aware of online phishing attempts impersonating Hamilton Public Library and Library Staff. HPL does not solicit paid freelance opportunities through social media or other messaging applications. HPL does not request personal or banking information through social media or require financial compensation when reviewing job applications. Please report phishing schemes to communications@hpl.ca. If you think you are a victim of fraud, please call the Canadian Anti-Fraud Centre at 1-888-495-8501.
Publish Date:
Wednesday, March 15, 2023 - 8:00am
Richard MacPhee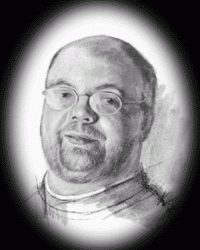 Brother Richard MacPhee
Inducted: 1999
Brother Richard MacPhee is a native of Hamilton and attended Bishop Ryan High School. He became a registered nurse and joined the congregation of the Little Brothers of the Good Shepherd in 1980 and studied in Chicago, Illinois at The Little Brothers of the Good Shepherd Novitiate. He came back to Canada in 1983 to be Assistant Director of the Good Shepherd Men's Centre on Mary Street in Hamilton. Following his appointment as Assistant Director, he opened Martha House, a home for abused women, in 1983. Three years later, Martha House was expanded and in January 1987, he became Executive Director.
He lives and breathes the motto of his order; Charity Unlimited. Brother Richard is well known for his work with the homeless people in Hamilton. He has been involved in many projects during the years in addition to the Good Shepherd Men's Centre and Martha House: the Family Services Centre, Brennan House for homeless teenagers, Mary's Place for homeless women, Emmanuel House and Taylor Apartments offering supportive housing, Notre Dame House to shelter street youth, and Somerville House offering supportive housing to women.
Brother Richard's life journey began at 17 when he went to Africa to help fix wells. "This man said to me, Give me your shirt, I'm poor." Brother Richard has been working at giving ever since. "I believe that if people have a place to call home, everything else will happen for them. It's a sense of belonging and the ability to be welcoming in the community." Although his workload seems to grow by the day, he keeps things in perspective with his ability to laugh at life, and he is heartened by those who volunteer and provide help. "People really want to be involved. There is truly a goodness in everyone and that always shines forth."