There is nothing to display at this time
No Internet Access at Waterdown Branch
There is currently no internet access at Waterdown Branch. The estimated duration of this disruption is unknown. Thank you for your patience. 
Publish Date:
Tuesday, November 30, 2021 - 2:30pm
Richard Beasley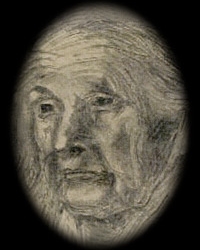 Colonel Richard Beasley (1761-1842)
Inducted: 1998
Richard Beasley was raised in the Hudson River Valley and came to settle at Burlington Bay in 1790-1. In 1792, he established a gristmill on a stream that descended from the Ancaster hills into Coote's Paradise. A sawmill was erected the following year. Beasley was a pioneer western merchant, one of the men who imported settlers' supplies, forwarded agricultural produce to Montreal exporters and speculated in land. He owned several properties and built a log house on the ridge between present day Harvey Park and Dundurn Park. His Burlington Heights property was sold later to Sir Allan MacNab who used it for his Dundurn castle. The front wall of the Colonel's brick house was built into the front wall of Dundurn Castle.
Colonel Beasley's political career included sitting as a member of the Legislative Assembly of Upper Canada from 1791 to 1804; he was appointed justice of the peace in 1795 and magistrate in 1796. He was elected speaker of the Assembly in 1803.
As well as receiving civil commissions, by 1809 he had advanced from lieutenant to colonel commanding the 2nd Regiment of York Militia. He did not take part in any engagements during the War of 1812, although he held a number of related similar posts. He led a detachment of militia to look for deserters and absentees in September 1812 and the following year was appointed to head a commission to take charge of the property of those who had fled the province. Beasley joined other prominent Niagara and Gore District men in the Reform movement and was selected as president at their convention of July 1818.
Two of Colonel Beasley's daughters became first ladies of Hamilton: Catherine was married to the first mayor of Hamilton, Colin Campbell Ferric and Keziah was the wife of the sixth mayor, Nehemiah Ford. His tombstone in the graveyard of Christ's Church Cathedral called him "the first settler of the Head of the Lake".