There is nothing to display at this time
There is nothing to display at this time
Reverend Todd Bender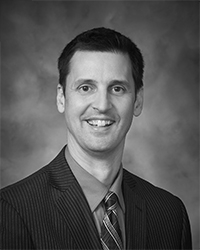 Reverend Todd Bender
Inducted: 2015
Todd Bender lives his life of faith following straightforward principles: "I want every child to know they matter, to know they can achieve greatness and to know they are more than the sum of their circumstances."
 As a young man, the ordained pastor founded City Kidz bringing these principles to Hamilton's streets. During those early years, Bender drove an old red school bus through the city providing kids with a few hours of Saturday fun and friendship. Today, that single bus has been replaced by a shiny fleet, and Todd is joined by hundreds of volunteers. Tens of thousands of Hamilton families have benefited. Some 2,400 kids a week are visited in their homes by volunteers and take part in Saturday fun. A junior leadership program for teens and a summer camp experience have been started and branches are operating in Regina and Ottawa.
 "I want every child to know they never have to face their fears alone," Bender says.
 Today, Hamilton is a better city and its children have brighter futures thanks to Todd Bender, his principled vision and his commitment to every one of our children.