Paul Szep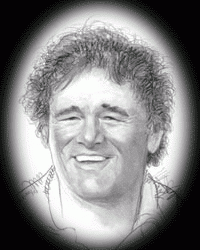 Paul Szep
Inducted: 2002
Scathing wit, an ability for satire and a drawing style that transforms editorial cartoons into pieces of art, twice won Paul Szep American journalism's most prestigious annual award. In 1974 and again in 1977 he received the Pulitzer Prize for editorial cartooning.
A native of Hamilton, Paul attended Cathedral High School, where his early cartoons appeared in the yearbook. He soon branched out, drawing sports cartoons for the Hamilton Spectator. He attended the Ontario College of Art where he specialized in illustration and later landed a job with the Financial Post as an editorial and advertising illustrator.
Paul wanted to become a political cartoonist. Unable to find a cartooning position in Canada, he sent samples of his work to the Association of American Editorial Cartoonists. He was soon invited to try out for the Boston Globe and later was named as the paper's first full-time political cartoonist. He stayed for 34 years and brought an outsider's perspective to American readers during the days of Vietnam and Watergate, winning the respect of friends and critics alike. Former President Richard Nixon once called him the toughest political cartoonist in the country.
An avid golfer and a frequent guest at celebrity golf tournaments, Paul also contributes cartoons to Golf Digest and other golfing publications. The author of 13 books, his work has been syndicated nationally and internationally. Paul has caricaturized every American President from Lyndon Johnson to Bill Clinton. His work is cited on the website of the International Museum of Cartoon Art.