There is nothing to display at this time
Accessible Washroom at Redhill not available
The accessible washroom at Redhill is not available. We apologize for the inconvenience.
Publish Date:
Thursday, March 16, 2023 - 12:00pm
Holds Processing and Delivery Delays
Holds processing and deliveries to Branches will be delayed for the next week due to Staff capacity.
We are working to move materials as quickly as possible. Thank you for your patience.
Publish Date:
Wednesday, March 15, 2023 - 1:45pm
Phishing Statement
Please be aware of online phishing attempts impersonating Hamilton Public Library and Library Staff. HPL does not solicit paid freelance opportunities through social media or other messaging applications. HPL does not request personal or banking information through social media or require financial compensation when reviewing job applications. Please report phishing schemes to communications@hpl.ca. If you think you are a victim of fraud, please call the Canadian Anti-Fraud Centre at 1-888-495-8501.
Publish Date:
Wednesday, March 15, 2023 - 8:00am
Paul Judson Myler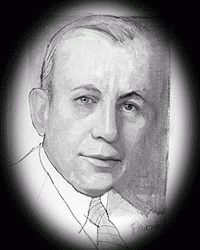 Paul Judson Myler (1869-1945)
Inducted: 2000
Paul Judson Myler, who in his time became one of Canada's most prominent industrialists, was born in Pittsburgh, Pa., on April 24, 1869. At the age of 17 he entered the employment of the Westinghouse Air Brake Company as a bill clerk. He became assistant auditor in 1894 and two years later came to Hamilton to become secretary of his company's newly-formed Canadian counter-part, later renamed Canadian Westinghouse Company, Limited.
In 1903, at Westinghouse's incorporation, Paul Judson Myler was elected vice-president. In 1917, he became president. And in 1934, he was elected chairman of the board, the office he retained until 1944 when he retired from active service.
During his time at Westinghouse, Mr. Myler became a sponsor of movements to improve the lives of the workingman. He was referred to as "a patriotic citizen of the country of his adoption" and created a permanent reputation for himself and his company as loyal to employees and to the development of community. His leadership was strong adding to his desire to help others.
Under Mr. Myler's plan to initiate policies improving the lives of employees, his company created sickness and accident benefits, a life insurance plan, and in 1920, pioneered the idea of company paid pensions.
Mr. Myler was the head of a great industry, but still found time for church and philanthropic work and was involved in many community organizations and clubs. He was a member and former chairman of the Hamilton Club, Tamahaac Club, and Hamilton Golf and Country Club. Other memberships included; the Bankers Club (New York), Toronto Golf Club, Canadian Seniors Golf Association, Royal Canadian Golf Association and Ontario Motor League. Mr. Myler was appointed honourary lieutenant colonel of the 120th City of Hamilton Battalion of the Canadian Expeditionary Forces in 1916.
Paul Judson Myler died on April 20, 1945 in Hamilton, the city where he helped build a successful organization and became a prominent figure in the community. On his death, the Hamilton Spectator wrote "that he and his company were virtually synonymous, and that both had grown up together, with the man becoming one of Hamilton's foremost industrialists and the plant expanding until it ranked among the largest in Canada".