There is nothing to display at this time
There is nothing to display at this time
Norman Brian Preece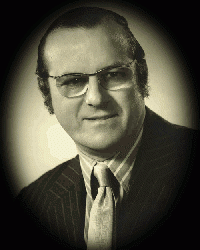 Norman Brian Preece (ca 1932 - 2006)
Inducted: 2013
Norman Preece dedicated his life to making Hamilton better. After completing his studies at Oxford and serving with the British army in Nigeria, Norman emigrated to Canada with wife Rita and set about to serve.
He pursued a career in steel as president of Stanton Pipes, serving on the boards of IPSCO and Burlington Steel.  In the community, he turned his sights to healthcare.
He chaired the Hamilton Civic Hospitals foundation, raising funds for a new Hamilton General. As a board member, he oversaw the merger of the Chedoke-McMaster and Civic Hospitals. The entity became Hamilton Health Sciences with Norman serving as inaugural chair, charting uncertain waters with grit, grace and good-natured leadership.
Past- president of the Hamilton Chamber of Commerce, he was active in the Salvation Army, YMCA, Rotary Club of Hamilton and the All-Star Jazz Band. With the passing of son Mark, Norman supported efforts to build a family house next to Hamilton General in his son's memory. Serving on the board of Mark Preece House, his invaluable counsel and hours of work helped the dream become reality. Unfortunately, he was not present to see the opening of what is now a much-appreciated place of respite for families of critically ill patients.
Respected family man, visionary leader and community volunteer, Norman Brian Preece enters the Gallery of Distinction posthumously, having died in 2006.