There is nothing to display at this time
Nora Frances Henderson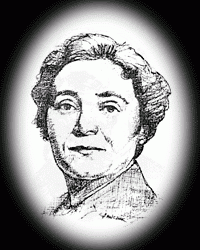 Nora Frances Henderson (1900-1949)
Inducted: 1990
Nora Frances Henderson moved with her family to Winona, Ontario from Hampstead, England in 1913. After moving to Hamilton in 1917, she considered writing as a career. In 1918, she took a portfolio to the Hamilton Herald asking for employment. Starting as a reporter in 1921, she was made Womens Editor.
She urged local women to take an active interest in community political affairs. As a result, for the first time, in 1919, women were appointed to the Hamilton Hospital Board. In 1931, she ran for alderman and became the first woman ever elected to Hamilton's City Council.
In 1934 she became the first woman in Canada elected to a city Board of Control. In her first year as a controller she sponsored a meeting which created Charter of Municipal Rights as the beginning of her campaign to have other levels of government contribute a greater share of relief and burdens borne predominantly by municipalities. She chaired the Relief Board which acted as a court of appeal to decisions handed down by relief officials. Elected sixteen consecutive times, she headed the polls for Board of Control, becoming Acting Mayor during the mayor's absence.
In 1947, she retired to become Executive Secretary of the Association of Children's Aid Societies of Ontario. On her death in 1949, she was lauded for pioneering a place for women in civic government and for her stand on their right to equality in public life.