There is nothing to display at this time
Accessible Washroom at Redhill not available
The accessible washroom at Redhill is not available. We apologize for the inconvenience.
Publish Date:
Thursday, March 16, 2023 - 12:00pm
Holds Processing and Delivery Delays
Holds processing and deliveries to Branches will be delayed for the next week due to Staff capacity.
We are working to move materials as quickly as possible. Thank you for your patience.
Publish Date:
Wednesday, March 15, 2023 - 1:45pm
Phishing Statement
Please be aware of online phishing attempts impersonating Hamilton Public Library and Library Staff. HPL does not solicit paid freelance opportunities through social media or other messaging applications. HPL does not request personal or banking information through social media or require financial compensation when reviewing job applications. Please report phishing schemes to communications@hpl.ca. If you think you are a victim of fraud, please call the Canadian Anti-Fraud Centre at 1-888-495-8501.
Publish Date:
Wednesday, March 15, 2023 - 8:00am
Murray Hogarth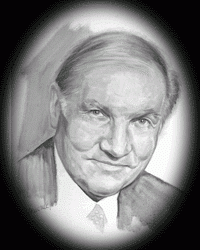 Murray Hogarth
Inducted: 2008
The founder, president and CEO of the Pioneer Group, Murray Hogarth opened the first Pioneer Gas Station on Upper James in 1956. He built the company into Canada's largest private independent gasoline and related business chain becoming a national business leader. He is a dedicated volunteer and philanthropist who is committed to helping the city and people of Hamilton.