There is nothing to display at this time
No Computers, Printers, Photocopiers or Internet at Barton Branch
Barton Branch opens at 1:00pm today, but there is no computer, printer, photocopier or internet access. We're working to fix it and will post updates on hpl.ca. Thank you for your patience.
Publish Date:
Thursday, September 23, 2021 - 11:45am
Milton Lewis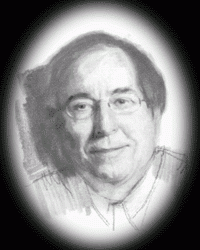 Milton Lewis, Q.C.
Inducted: 1999
Milton Lewis was born and raised in Hamilton. He attended Delta Secondary School and graduated from McMaster University in 1958 with a B.A. in Sociology. He received his LL.B. from Osgoode Hall in 1961 and articled with the Hamilton law firm of Agro, Cooper, Zaffiro, Hamilton. He was admitted to the Bar at Osgoode Hall in 1963 and appointed Queen's Counsel in 1979. For over thirty years his professional practice has included business law, commercial law and corporate law.
Milton Lewis has a way of bringing people together for a common cause. This comes from growing up in a multi-ethnic community in the central-east end of Hamilton where multiculturalism was practised at its best long before the term was invented. He has devoted many years to the community by accepting numerous appointments, including Co-Chair of the City of Hamilton Sesquicentennial Celebration, Legal Counsel for the Citizen's Expressway Committee, Director, Opera Hamilton, Ontario Moderator for the Spicer Commission on the Future of Canada, Chairman of the Hamilton Bicentennial Committee, President of Beth Jacob Synagogue, member of St. Joseph's Hospital Fund Raising Committee, President of the Canadian Club of Hamilton, Director of the Ontario Lottery Corporation and Chairman, Hamilton Convention Centre.
He was also a campaigner, strategist and political organiser for the Liberal party. Over the past twenty years he has chaired events for former Prime Minister John Turner, former Premier David Peterson, Deputy Prime Minister Sheila Copps and Prime Minister Jean Chretien, and the provincial and federal wings of the Liberal Party. His leadership roles include Regional Chairman of the Ontario Liberal Campaign, Chairman of Rules and Steering Committee Ontario Liberal Party Leadership Convention, Campaign Chairman for Stan Keyes Campaign, and First Vice-President of the Ontario Liberal Party. A favourite quote: If you're really determined to make something happen, you will make it happen.