Michael Romeo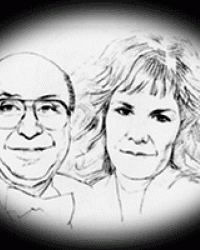 Dr. Michael Romeo
Inducted: 1991
Michael has played an important role in the development of Opera Hamilton over the years, helping the company grow to its present stature in the community.
Dr. Romeo, who was raised in Hamilton's north end, is currently director of radiology at Hamilton General Hospital. In addition to his love of the opera, he is an expert in Art Nouveau, Gothic art and architecture.
He joined the Opera Hamilton board of directors in 1983 with the purpose of raising the artistic quality, and soon became involved in raising the necessary funds to accomplish that goal.
Dr. Romeo served as president of the Opera Hamilton board of directors from 1985 to 1987