There is nothing to display at this time
No Computers, Printers, Photocopiers or Internet at Barton Branch
Barton Branch opens at 1:00pm today, but there is no computer, printer, photocopier or internet access. We're working to fix it and will post updates on hpl.ca. Thank you for your patience.
Publish Date:
Thursday, September 23, 2021 - 11:45am
Michael Ng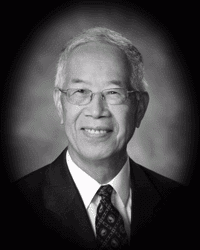 Michael Ng
Inducted: 2011
The former owner and operator of the Forbidden City Restaurant in downtown Hamilton, Michael Ng has made lasting contributions to a wide array of local organizations in the areas of health, education, heritage and culture. He has served as a board member of the St. Joseph's Hospital Foundation, the Chinese Benevolent Society of Canada, the Hamilton Chinese Community Centre, the Hamilton Philharmonic Orchestra, the Dundas Valley School of Art and dozens of other community organizations. In 1993, he was honoured as the Hamilton Distinguished Citizen of the Year.