There is nothing to display at this time
Scheduled Catalogue Maintenance - May 29
The catalogue may be unavailable on Sunday May 29 between 6-10am during the monthly maintenance window. We apologize for the inconvenience and thank you for your patience.
Publish Date:
Thursday, May 26, 2022 - 4:30pm
Rymal Road East Construction near Turner Park Branch
Starting Monday May 9, construction starts on Rymal Road East between Massena Drive and Republic Avenue near the Turner Park Branch. The lights will be deactivated and the turning lanes will be closed.
Please use eastbound lanes only to plan your branch visit.
Thank you for your patience.
Publish Date:
Thursday, May 26, 2022 - 9:30am
Carlisle Branch closing
The Carlisle Branch (1496 Centre Rd.,) closes Saturday May 28 at 5pm. The exterior drop box is available until June 1st. The new branch at 277 Carlisle Rd., is expected to open in mid-June 2022.
Publish Date:
Wednesday, May 25, 2022 - 1:15pm
McLean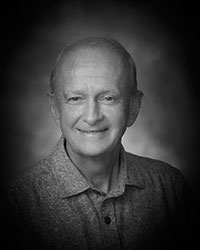 Don McLean
Inducted: 2019
Don McLean is a lifelong environmentalist and tireless advocate for open government whose service to Hamilton has had a profound and lasting influence through many forms of engagement.
A co-founder of Environment Hamilton, McLean was also Chair of the Friends of Red Hill Valley from 1992 to 2003, a period during which the already decades-long debate over whether to build a parkway through the sensitive creek valley came to a head and ultimate conclusion. While it was not the outcome favoured by McLean, the process engaged thousands of residents in peacefully challenging business as usual, greatly strengthened the environmental movement and broadened opposition to also include financial impacts on the municipality.
McLean is a former board member of the Hamilton Naturalists' Club and former vice-chair of the Bay Area Restoration Council, which is responsible for public education and advocacy on behalf of the remediation of Hamilton Harbour. He was named Hamilton's Environmentalist of the Year in 1997.
McLean is a co-founder of Citizens at City Hall, an influential group that closely monitors and reports on developments in Hamilton civic affairs, covering municipal governance issues through the group's newsletter and other channels for the past 15 years.
Today, the bicycle-riding McLean also serves with the Hamilton 350 Committee, part of an international grassroots network advocating for action and education on climate change. In the course of his community and environmental work, McLean earned a master's degree in environmental studies and became an instructor with Athabasca University and the University of Waterloo.