Greensville Extended Access Unavailable
Extended Access at the Greensville Branch is unavailable due to maintenance issues.
We are working quickly to resolve this issue.
We apologize for the inconvenience.
Publish Date:
Wednesday, November 30, 2022 - 4:00pm
May Cohen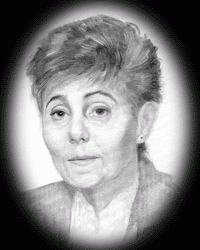 Dr. May Cohen
Inducted: 2001
The great strides made in Canadian women's health haven't happened by accident. They've had a passionate and tireless advocate in the form of Dr. May Cohen.
Issues such as gender equality within the medical profession, acceptance of women's particular health needs, and advocacy for a woman's right to make decisions about her health have been daily fare for Dr. Cohen in her 46 years as a medical practitioner, researcher and academic leader.
May Cohen was born in Montreal in 1931 and grew up in Toronto. After graduating from high school as the top student in Ontario, she attended medical school at the University of Toronto and again led her class, earning a gold medal for academic excellence.
Dr. Cohen first practiced family medicine in Toronto and then joined McMaster University's Faculty of Health Sciences in 1977 to teach and practice family medicine. A catalyst for positive change in women's health, she co-founded the Women's Health Office at McMaster (the first of its kind in Canada) and also the Women's Health InterSchool Curriculum Committee for Ontario's medical schools. From 1991 to 1996 she served the Faculty of Health Sciences as associate dean of Health Services.
Her award list is impressive: the Federation of Medical Women of Canada Ortho Award for the Promotion of Women's Health, the Governor General's Award in Commemoration of the Person's Case, the Leadership Development Award from the American Association of Medical Colleges, the Hamilton Academy of Medicine Distinguished Service Award and the Hamilton Woman of the Year award in the field of health, sports and fitness - to name just some of them. She has also had a research chair named after her at the Faculty of Health Sciences.
Dr. Cohen is married to Dr. Gerry Cohen, a semi-retired family practitioner in Hamilton, and is the mother of Eric, Russell, and the late Stuart. She has five grandchildren.