There is nothing to display at this time
No Internet Access at Waterdown Branch
There is currently no internet access at Waterdown Branch. The estimated duration of this disruption is unknown. Thank you for your patience. 
Publish Date:
Tuesday, November 30, 2021 - 2:30pm
Marnie Paikin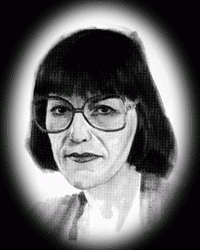 Marnie Paikin
Inducted: 1996
Born and raised in Toronto, Marnie Paikin graduated from the University of Western Ontario with an Honours degree in Psychology in 1958. She settled in Hamilton and became involved in the community as a founding member of the Philharmonic Children of Hamilton, founding member and second president of the Anna Herskwitz Chapter of Hadassah, Director and President of the Hamilton Philharmonic Orchestra, and member and Director of the Hamilton and Regional Arts Council Task Force.
She has served as a Trustee of the Royal Ontario Museum, Chairman of the Governing Council of the University of Toronto, and Member and Chairman of the Ontario Council on University Affairs. She was a member of the Committee to Study the Future Role of Universities in Ontario, for the Premier and Minister of Colleges and Universities. She has also been a member of the Canadian Educational Standards Institute, and Chairman of the Evaluation Council. Amongst her many achievements, she received an "Excellence in the Arts" Award, for contribution to the artistic community. She also received an honorary Law degree from the University of Western Ontario in 1988, and from the University of Toronto in 1981.
Marnie Paikin has held several influential positions in the health field, in particular at McMaster University: Trustee, Medical Centre and Director, Medical Centre Foundation.
Marnie Paikin has received many honours, including the "Outstanding Woman Award" from the Province of Ontario in 1980, Her Majesty the Queen's Silver Jubilee Medal (Canadian) in 1978, Human Relations Award, Canadian Council of Christians and Jews in 1985 and Woman of the Year for Community Service by the Hamilton Status of Women in 1990.
Her contributions to the Jewish community, within the Hamilton area, provincially and nationally are significant: Director of Temple Anshe Shalom, United Jewish Welfare Fund of Hamilton, Chairman of the Hamilton Negev Dinner, Jewish National Fund, at which dinner she was named Citizen of the Year in 1980.
Marnie Paikin is currently contributing her vast experience to the Grey Cup Festivities as Co-Chair of the organizing committee.