There is nothing to display at this time
Accessible Washroom at Redhill not available
The accessible washroom at Redhill is not available. We apologize for the inconvenience.
Publish Date:
Thursday, March 16, 2023 - 12:00pm
Holds Processing and Delivery Delays
Holds processing and deliveries to Branches will be delayed for the next week due to Staff capacity.
We are working to move materials as quickly as possible. Thank you for your patience.
Publish Date:
Wednesday, March 15, 2023 - 1:45pm
Phishing Statement
Please be aware of online phishing attempts impersonating Hamilton Public Library and Library Staff. HPL does not solicit paid freelance opportunities through social media or other messaging applications. HPL does not request personal or banking information through social media or require financial compensation when reviewing job applications. Please report phishing schemes to communications@hpl.ca. If you think you are a victim of fraud, please call the Canadian Anti-Fraud Centre at 1-888-495-8501.
Publish Date:
Wednesday, March 15, 2023 - 8:00am
Margaret Houghton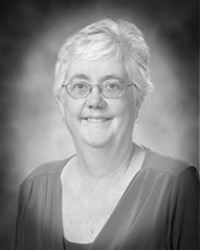 Margaret Houghton
Inducted: 2014
If preserving a city's past is critical to its future, Hamilton's prospects are indeed bright, thanks to Margaret Houghton. Regarded as "Hamilton's Historical Icon" Margaret has been the city's go-to historian, chronicler and archivist for 36 years.
As the Hamilton Public Library's Archivist, Margaret collects and preserves Hamilton information and artifacts, while demonstrating its prominence in Canada's history. Her connections and reputation within the archival and historical communities are unmatched. An accomplished author, her works include the "First Here" series and books including Hamilton at War, The Hamiltonians and Hamilton Street names among others. She served as President of the Head-of-the-Lake Historical Society and of the Players' Guild, North America's oldest continuous community theatre group.
Born in Westdale, educated at McMaster and the holder of three University degrees, it's said that if Margaret doesn't know it or can't find it, no one does and nobody can. As part of her contribution to the city, she has since 1984, researched and collected information about the Gallery of Distinction inductees. It is fitting that she too joins our Gallery of Distinction, as the city's chronicler-in-chief and historian-of-record.