There is nothing to display at this time
Lou & Pauline Zamprogna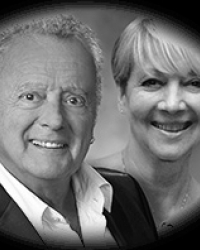 Lou & Pauline (1946 - 2013) Zamprogna
Inducted: 2014
Lou and Pauline Zamprogna's creative spirit, tender encouragement and innate talent, helped introduce the joys of performing to thousands of Hamilton children.
The young couple arrived in Hamilton in the mid-1970s, fresh from successful careers as dancers in London's West End, on British television and in movies. They established The Dance Centre on Sherman Avenue and it quickly became the go-to spot for superb dance training.
Pauline, with great poise and persistence, became one of Canada's foremost ballet instructors.  Many girls spent their formative years in Pauline's classroom. She embraced the opportunity to support students' personal growth, providing a safe environment for them to discover who they were and what they were capable of achieving. 
For 40 years, Lou has run the School for the Performing Arts at Theatre Aquarius. There, children are trained in acting, singing, dance and theatrical productions. The annual end of School musical is one of the best shows in town.
Over the years dozens of Canadian performers learned their craft from this amazing couple, including their own children. Like her parents, daughter Amanda teaches dance, her twin brother Dominic stars in the daytime drama General Hospital and daughter Gema is a Gemini-nominated actress. Pauline passed away suddenly in 2013. Tonight, we celebrate this couple who together as a team, enriched and enlivened Hamilton's cultural community.