There is nothing to display at this time
No Computers, Printers, Photocopiers or Internet at Barton Branch
Barton Branch opens at 1:00pm today, but there is no computer, printer, photocopier or internet access. We're working to fix it and will post updates on hpl.ca. Thank you for your patience.
Publish Date:
Thursday, September 23, 2021 - 11:45am
Lorne Finkelstein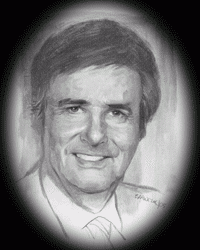 Dr. Lorne Finkelstein
Inducted: 2005
Dr. Lorne Finkelstein's career in medicine has helped to put the Hamilton medical community on the map. His volunteer efforts on behalf of the Hamilton Academy of Medicine have enlightened the public and the media across the country about healthcare issues. He has been an effective advocate for patients, in some cases securing much needed treatments that would have otherwise been denied. Lorne's career extends beyond medicine. He continues to be actively involved in Hamilton's anti-racist initiatives, building understanding and bringing communities together.