There is nothing to display at this time
No Internet Access at Waterdown Branch
There is currently no internet access at Waterdown Branch. The estimated duration of this disruption is unknown. Thank you for your patience. 
Publish Date:
Tuesday, November 30, 2021 - 2:30pm
Larry Paikin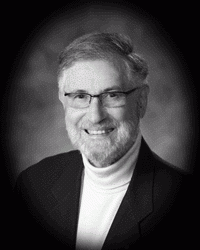 Larry Paikin
Inducted: 2011
Larry Paikin has dedicated his time, energy and leadership to improving the community and supporting the arts. He has been president of Ennis-Paikin Steel Limited for almost four decades. In that time, he has been an active and generous advisor or board member at dozens of local organizations, including the Hamilton All-Star Jazz Band, Steeltown Friends of Mohawk Jazz and the Hamilton Downtown Rotary Club, where he has been a member for more than 47 years. Paikin was instrumental in the creation of the Eva Rothwell Resource Centre, a beloved and busy community centre on Wentworth Street North.