There is nothing to display at this time
Beware of Phishing Attempts
Please be aware of online phishing attempts impersonating Hamilton Public Library and Library Staff. HPL does not solicit paid freelance opportunities through social media or other messaging applications. HPL does not request personal or banking information through social media or require financial compensation when reviewing job applications. Please report phishing schemes to communications@hpl.ca. 
If you think you are a victim of fraud, please visit the Canadian Anti-Fraud Centre at 1-888-495-8501.
Publish Date:
Tuesday, September 27, 2022 - 9:00am
Turner Park Branch JAWS (Job Access with Speech) computer out of order
There is currently no access to the JAWS computer at Turner Park Branch. We're working to fix it and will post updates on hpl.ca. Thank you for your patience.
Publish Date:
Sunday, September 25, 2022 - 5:15am
Katherine Kalinowski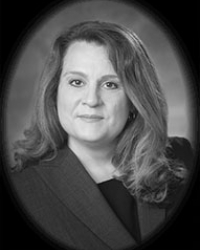 Katherine Kalinowski
Inducted: 2014
For over two decades, Katherine Kalinowski has been a voice for Hamilton's voiceless.  Her work and life are spent on our streets and in our neighbourhoods, compassionately and respectfully advocating for and serving the residents of Hamilton, particularly those in the greatest of need.   "Homelessness is unacceptable," she says. And each day, she sets out to do something about it.
As Assistant Executive Director of Good Shepherd Centres, her caring and dedicated advocacy for those who are often found in the margins has helped shape the face of Hamilton's social services and transformed emergency housing. Building a city that includes, supports and assists all of its citizens is Katherine's life work and lasting legacy.
She is deeply committed to creating opportunity for  people struggling with poverty, homelessness, mental health/addiction and abuse in their efforts to live healthy, productive and dignified lives in our community.  Recognized as a tireless worker and woman of action, she serves on dozens of work groups, committees and advisory boards helping enact change.
 
Hamilton is a caring city. It is fitting that its Gallery of Distinction now includes a woman in Katherine Kalinowski, whose life and work are firmly rooted in compassion, respect and dignity for others.