There is nothing to display at this time
Accessible Washroom at Redhill not available
The accessible washroom at Redhill is not available. We apologize for the inconvenience.
Publish Date:
Thursday, March 16, 2023 - 12:00pm
Holds Processing and Delivery Delays
Holds processing and deliveries to Branches will be delayed for the next week due to Staff capacity.
We are working to move materials as quickly as possible. Thank you for your patience.
Publish Date:
Wednesday, March 15, 2023 - 1:45pm
Phishing Statement
Please be aware of online phishing attempts impersonating Hamilton Public Library and Library Staff. HPL does not solicit paid freelance opportunities through social media or other messaging applications. HPL does not request personal or banking information through social media or require financial compensation when reviewing job applications. Please report phishing schemes to communications@hpl.ca. If you think you are a victim of fraud, please call the Canadian Anti-Fraud Centre at 1-888-495-8501.
Publish Date:
Wednesday, March 15, 2023 - 8:00am
Judy Marsales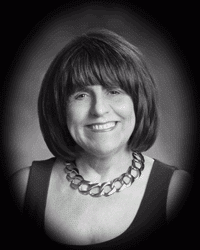 Judy Marsales
Inducted: 2011
Since arriving in Hamilton in 1972, Judy Marsales has created positive change as a business leader, a dedicated public servant and a champion of the local community. She has been president of her own real estate company since 1988 and was the first woman president of the Metropolitan Hamilton Real Estate Board. Marsales was MPP for Hamilton West from 2003 to 2007, when the riding was dissolved. She supports countless community projects, hosts and sponsors her own radio show and sings in a choir and at several annual fundraisers.