There is nothing to display at this time
Accessible Washroom at Redhill not available
The accessible washroom at Redhill is not available. We apologize for the inconvenience.
Publish Date:
Thursday, March 16, 2023 - 12:00pm
Holds Processing and Delivery Delays
Holds processing and deliveries to Branches will be delayed for the next week due to Staff capacity.
We are working to move materials as quickly as possible. Thank you for your patience.
Publish Date:
Wednesday, March 15, 2023 - 1:45pm
Phishing Statement
Please be aware of online phishing attempts impersonating Hamilton Public Library and Library Staff. HPL does not solicit paid freelance opportunities through social media or other messaging applications. HPL does not request personal or banking information through social media or require financial compensation when reviewing job applications. Please report phishing schemes to communications@hpl.ca. If you think you are a victim of fraud, please call the Canadian Anti-Fraud Centre at 1-888-495-8501.
Publish Date:
Wednesday, March 15, 2023 - 8:00am
Joseph Silvio Mancinelli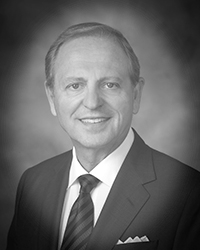 Joseph Silvio Mancinelli
Inducted: 2016
City builders come from many walks of life, but not many can claim to have literally helped build their city. Joe Mancinelli can.
Hamilton born and raised, Joe came to the construction trade early, working summers as a general labourer. This was his introduction to the Labourers International Union of North America, or LiUNA, Canada's largest building trade union, and the beginning of a lifelong relationship. Rising through the ranks, today he serves as International Vice-President and Regional Manger for the Central and Eastern Canada.
Scan Hamilton and you'll see tangible results of Joe's leadership. It is evident in carefully restored buildings like the former CN Rail Station, now LiUNA Station, a remarkable event and meeting facility. You'll see it in the Lister Block, a culturally significant landmark lovingly restored and redeveloped, now a provincial historic site.  Or you'll note Hamilton's long-term care facilities – Queen's Garden, constructed on a reclaimed North End site, and Regina Gardens, on the mountain.
Joe's commitment to Hamilton includes volunteer service. He has served as a trustee at Hamilton Health Sciences, is founding chair of the Bay Area Health Trust and is a volunteer leader with St. Joseph's Health Care. He's been elected a school board trustee, was founding president of the Hamilton International Airport and is active with many other organizations. A talented artist, you'll see his works on display around town including in the lobby of LiUNA Station.
For his commitment to building a better Hamilton and leading in a city shaped by labour, Joe Mancinelli enters his hometown Gallery of Distinction as a city builder, visionary and man of service.