There is nothing to display at this time
There is nothing to display at this time
John Willson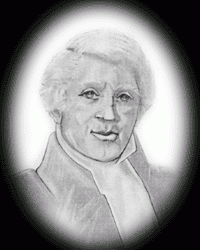 The Honourable John Wilson (1776-1860)
Inducted: 1986
John Willson was born in New Jersey, emigrated to Upper Canada in 1790, and settled in Saltfleet Township in 1797, becoming one of the most important men in the history of the Head-of-the-Lake. He was a farmer, judge, politician, minister and leader in local Methodist circles. He had a reputation as a defender of civil and religious liberties.
In 1810, Willson was elected a member of the Legislative Assembly of Upper Canada and sat in the Assembly until 1834. From 1824-1828, he was Speaker of the Assembly, and in 1839, was appointed to the Legislative Council of the Province. While in Assembly, Willson introduced and drafted, along with James Durand, the Common School Act of Upper Canada. In 1816, it was passed into law and it laid the foundation of our present elementary school system.
Locally, Willson served as Justice of the Peace from 1816 to 1838, was appointed surrogate judge of Gore District in 1838. He was a Trustee of the Gore District Grammar school, member of the Agricultural Society of the Gore District, and was active in the Gore District Emigrant society. He also was a Road Commissioner, inspector of licenses and stills, commissioner for the Burlington Bay Canal, and member of the district board of health. Willson also served as a commissioner for the Welland Canal. The publication of the Hamilton newspaper, The Wesleyan, was said to have been inspired by him
Willson died in May 1860 in Saltfleet Township (Winona) and was buried in St. Andrews Churchyard, Grimsby.