There is nothing to display at this time
Extended Heat Warning - August 8, 2022
Extended Heat Warning notification for the City of Hamilton
HAMILTON, ON – The Medical Officer of Health for the City of Hamilton has initiated an Extended Heat Warning beginning on August 8, 2022.  The Extended Heat Warning stays in effect until a cancellation notice is sent.
Heat event is expected to continue today. Maximum temperatures are expected to be near thirty.Humidex values are expected to reach near 40.
Relief from humidity and cooler temperatures are expected on Tuesday.
The City of Hamilton and participating community agencies are responding to the heat by offering "cool places" to go during all stages of a heat event. These locations can be identified by a "Cool Down Here" sign at the entrance.
As part of the heat response plan regularly scheduled Open Swims at all City of Hamilton indoor and outdoor pools will be free of charge.  There are many spray pads, additional cool places and outdoor pools across Hamilton. For more information visit www.hamilton.ca/heat
Signs of heat exhaustion include heavy sweating, weakness, cold, pale and clammy skin, weak pulse, fainting and vomiting. If experiencing symptoms, seek help right away – call 9-1-1 if needed.
Reduce your risk of heat-related illness by following these precautions:
  *   Drink plenty of water. Avoid drinking alcoholic and caffeinated beverages on hot days.
  *   Go to an air-conditioned place. Visit a designated cool place listed on www.hamilton.ca/heat<http://www.hamilton.ca/heat>
  *   Dress to protect from the heat. Wear lightweight, loose-fitting, light coloured clothing. Wear a hat or take an umbrella to keep your head cool and don't forget sunscreen.
  *   Take it easy. Limit physical activities (walking, running, gardening, etc.) during the day. If rescheduling activities to dawn or dusk when it may be cooler, protect yourself with insect repellant as mosquitoes are more active at such times. Check labels to apply
  *   Cool off. Take a cool bath or shower.
  *   Keep your living space cool. Close your blinds or curtains. Open windows to let air circulate when using a fan.
  *   Never leave children or pets alone in closed vehicles. Temperatures in a car can become life threatening within minutes.
  *   Check on your neighbours and family.
Additional Resources
Information about the Heat Alert and Response System visit www.hamilton.ca/heat.
For tips on coping with the heat and places to cool off visit www.hamilton.ca/heat or call 905-546-CITY (2489).
City of Hamilton Indoor and Outdoor Pool Locations and Schedules www.hamilton.ca/recreation.
Information on how heat affects human health is available on the Health Canada website.
Publish Date:
Monday, August 8, 2022 - 9:45am
Beware of Phishing Attempts
Please be aware of online phishing attempts impersonating Hamilton Public Library and Library Staff. HPL does not solicit paid freelance opportunities through social media or other messaging applications. HPL does not request personal or banking information through social media or require financial compensation when reviewing job applications. Please report phishing schemes to communications@hpl.ca.
Publish Date:
Monday, August 1, 2022 - 5:15pm
John Willson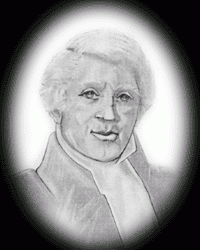 The Honourable John Wilson (1776-1860)
Inducted: 1986
John Willson was born in New Jersey, emigrated to Upper Canada in 1790, and settled in Saltfleet Township in 1797, becoming one of the most important men in the history of the Head-of-the-Lake. He was a farmer, judge, politician, minister and leader in local Methodist circles. He had a reputation as a defender of civil and religious liberties.
In 1810, Willson was elected a member of the Legislative Assembly of Upper Canada and sat in the Assembly until 1834. From 1824-1828, he was Speaker of the Assembly, and in 1839, was appointed to the Legislative Council of the Province. While in Assembly, Willson introduced and drafted, along with James Durand, the Common School Act of Upper Canada. In 1816, it was passed into law and it laid the foundation of our present elementary school system.
Locally, Willson served as Justice of the Peace from 1816 to 1838, was appointed surrogate judge of Gore District in 1838. He was a Trustee of the Gore District Grammar school, member of the Agricultural Society of the Gore District, and was active in the Gore District Emigrant society. He also was a Road Commissioner, inspector of licenses and stills, commissioner for the Burlington Bay Canal, and member of the district board of health. Willson also served as a commissioner for the Welland Canal. The publication of the Hamilton newspaper, The Wesleyan, was said to have been inspired by him
Willson died in May 1860 in Saltfleet Township (Winona) and was buried in St. Andrews Churchyard, Grimsby.