There is nothing to display at this time
Accessible Washroom at Redhill not available
The accessible washroom at Redhill is not available. We apologize for the inconvenience.
Publish Date:
Thursday, March 16, 2023 - 12:00pm
Holds Processing and Delivery Delays
Holds processing and deliveries to Branches will be delayed for the next week due to Staff capacity.
We are working to move materials as quickly as possible. Thank you for your patience.
Publish Date:
Wednesday, March 15, 2023 - 1:45pm
Phishing Statement
Please be aware of online phishing attempts impersonating Hamilton Public Library and Library Staff. HPL does not solicit paid freelance opportunities through social media or other messaging applications. HPL does not request personal or banking information through social media or require financial compensation when reviewing job applications. Please report phishing schemes to communications@hpl.ca. If you think you are a victim of fraud, please call the Canadian Anti-Fraud Centre at 1-888-495-8501.
Publish Date:
Wednesday, March 15, 2023 - 8:00am
John Strathearn Hendrie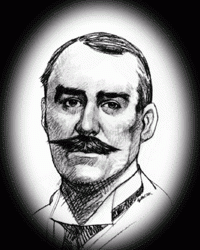 Sir John Strathearn Hendrie (1887-1923)
Inducted: 1993
A native son, John Strathearn Hendrie was born in Hamilton on August 15th, 1857. Businessman, soldier, politician, Hendrie attended the Hamilton Grammar School and Upper Canada College.
In 1895 Hendrie became manager of the Hamilton Bridge Works Company of which his father was president. Under the younger Hendrie's skilful management the business became very successful and Hendrie achieved recognition for his outstanding managerial qualities.
Hendrie regarded military service as an important duty and in 1883 joined the Canadian Artillery Volunteer Militia as a captain. By 1899 he was promoted to major and in 1903 became lieutenant-colonel commanding the 2nd Brigade.
In 1900 Hendrie entered municipal politics and was elected mayor for two terms.
In 1902 he was elected Conservative member of the Ontario legislature and went on to represent Hamilton West for 12 years. In 1903 Hendrie was appointed a director of the Bank of Hamilton and three years later became president of the Hamilton Bridge Works Company. Following his late father's interest in horses, Hendrie became a director of the Ontario Jockey Club and in 1909 and 1910 saw his race horses win the King's Plate.
Coincident with becoming president of the Bank of Hamilton in 1914, Hendrie was appointed the eleventh Lieutenant Governor of Ontario. A year later he was created a knight commander of the Order of St. Michael and St. George.
While Hendrie's career had been personally very rewarding, he devoted much of his time and talents to public service and to the development of Hamilton.
We welcome Sir John Hendrie to The Hamilton Gallery of Distinction as a "Builder of Hamilton."