There is nothing to display at this time
Accessible Washroom at Redhill not available
The accessible washroom at Redhill is not available. We apologize for the inconvenience.
Publish Date:
Thursday, March 16, 2023 - 12:00pm
Holds Processing and Delivery Delays
Holds processing and deliveries to Branches will be delayed for the next week due to Staff capacity.
We are working to move materials as quickly as possible. Thank you for your patience.
Publish Date:
Wednesday, March 15, 2023 - 1:45pm
Phishing Statement
Please be aware of online phishing attempts impersonating Hamilton Public Library and Library Staff. HPL does not solicit paid freelance opportunities through social media or other messaging applications. HPL does not request personal or banking information through social media or require financial compensation when reviewing job applications. Please report phishing schemes to communications@hpl.ca. If you think you are a victim of fraud, please call the Canadian Anti-Fraud Centre at 1-888-495-8501.
Publish Date:
Wednesday, March 15, 2023 - 8:00am
John Munro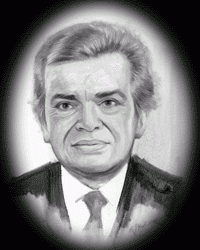 John Munro (1931 - 2003)
Inducted: 2007
John Munro was one of Hamilton's most famous politicians. At the age of 23 he began his political career with the distinction of being the youngest alderman elected in Hamilton and went on to serve as the MP for Hamilton East for 22 years. He boosted Hamilton throughout his career, securing federal support to establish McMaster University's medical school, the expansion of Hamilton General Hospital, the modernization of Hamilton Harbour, and the expansion of Hamilton (now Munro International) Airport.