There is nothing to display at this time
No Computers, Printers, Photocopiers or Internet at Barton Branch
Barton Branch opens at 1:00pm today, but there is no computer, printer, photocopier or internet access. We're working to fix it and will post updates on hpl.ca. Thank you for your patience.
Publish Date:
Thursday, September 23, 2021 - 11:45am
John M. Lyle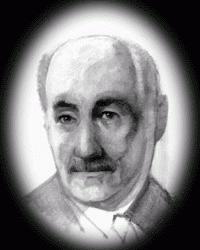 John M. Lyle (1872-1945)
Inducted: 1997
John Lyle designed more than one hundred of the most beautiful and most historic buildings in and around Toronto, as well as across Canada. He was born in Belfast, Ireland, and raised in Hamilton where his father founded the Hamilton Art Gallery. He was trained in the Beaux Arts tradition which nurtured two other Canadian architects of note - Percy Erskine Nobbs and Ernest Cormicher.
After Beaux Arts training in Paris and New York, he opened his office in Toronto in 1906 and became an immediately successful missionary for the Beaux Arts movement. He designed the Toronto Union Station, the Royal Alexandra theatre, many banks across Canada, a church in Hamilton where his father was a Presbyterian minister, the central prison at Guelph, the original Toronto Stock Exchange, Woodbine Racetrack, houses, libraries and parks. In the 1930s he became the favourite architect of the wealthiest families of the Toronto Establishment.
John Lyle was a man passionately committed to helping Canadians design Canadian buildings in a Canadian way, not just copies of the latest American or European fad. He began later evolving a style which might be called Canadian Deco. He set out to revive the forms of Canadian architecture, and eventually abandoned Canadiana for a cleaner, less ornate style know as strip classical or depression modern. In 1913 he became President of the Architectural Club at the University of Toronto; he was elected to the Royal Canadian Academy in 1925 and as a Fellow of the Royal Institute of British Architects in 1928. He was awarded the Gold Medal of Architects in 1926, and a silver medal for civilian relief work in France during World War I.