There is nothing to display at this time
No Computers, Printers, Photocopiers or Internet at Barton Branch
Barton Branch opens at 1:00pm today, but there is no computer, printer, photocopier or internet access. We're working to fix it and will post updates on hpl.ca. Thank you for your patience.
Publish Date:
Thursday, September 23, 2021 - 11:45am
Jean Chamberlain Froese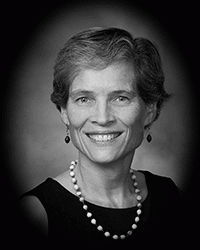 Dr. Jean Chamberlain Froese
Inducted: 2013
Across some of the world's poorest countries, many mothers and their children are healthier and safer thanks to the dedication and commitment of Dr. Jean Chamberlain Froese. Often known as "Dr. Jean," she is recognized internationally as not only an expert in maternal and child health, but as a passionate advocate and champion of the needy to make their pregnancies and childbirths safer.
Since 2005, Dr. Jean has been the founding director of Save the Mothers, a Canadian-based charity in Uganda that trains East African leaders to improve maternal and child health across that region. Prior to that, for five years she worked with neglected mothers and children in Yemen. An obstetrician and associate professor at McMaster University, Dr. Jean is also the founder of McMaster's International Women's Health Program.
The challenges to improve the lives of women in developing nations are daunting, she says. "From the time you have your morning coffee until the same time tomorrow, 900 women in the developing world will die from complications of pregnancy and childbirth. These deaths are completely preventable," she says.
Dr. Jean is married to her journalist husband, Thomas, and they have three children, Elizabeth, Jonathan and Hannah. Together, the Ancaster family lives for eight months a year in Uganda.
For her compassion, courage and commitment to some of the world's poorest women and children, Dr. Jean Chamberlain Froese is a welcomed and worthy addition to Hamilton's Gallery of Distinction.