There is nothing to display at this time
No Computers, Printers, Photocopiers or Internet at Barton Branch
Barton Branch opens at 1:00pm today, but there is no computer, printer, photocopier or internet access. We're working to fix it and will post updates on hpl.ca. Thank you for your patience.
Publish Date:
Thursday, September 23, 2021 - 11:45am
Janet Lee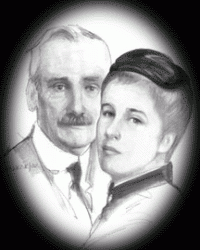 Erland Lee (1864 - 1926) and Janet Lee (1862 - 1940)
Inducted: 2002
Janet and Erland Lee played a key role in the founding of The Women's Institute. From its inaugural meeting in Stoney Creek in 1897, the organization has grown to become an international network of rural women's groups recognized by the United Nations for its contributions to social welfare and world peace.
Erland Lee was a farmer who happened to hear Adelaide Hoodless speak on the need to create an educational society for rural women. Impressed with her views, Erland Lee asked her to speak at a ladies' night meeting of the South Wentworth Farmers' Institute.
Adelaide Hoodless accepted and to ensure she had an audience, Erland and Janet Lee travelled by horse and sleigh through the cold and snow of a Canadian winter to visit women throughout the area and invite them to the meeting. On February 19, 1897, 100 women and one man (Erland Lee) gathered in Squire's Hall in Stoney Creek and founded the new organization dedicated to promoting education and personal growth for rural women.
The constitution for the first Women's Institute was drafted at the Lee family home. Janet Lee wrote it out by hand. She sat at the walnut table still on display in the house, now the Erland Lee Museum.
Erland Lee was treasurer of the prestigious Farmer's Institutes and used his influence to lobby the government for similar financial and political support for the new Women's Institute.
Janet Lee is also remembered for her pioneering role as the first female kindergarten teacher in Stoney Creek and Hamilton.