There is nothing to display at this time
No Computers, Printers, Photocopiers or Internet at Barton Branch
Barton Branch opens at 1:00pm today, but there is no computer, printer, photocopier or internet access. We're working to fix it and will post updates on hpl.ca. Thank you for your patience.
Publish Date:
Thursday, September 23, 2021 - 11:45am
Hugh Fraser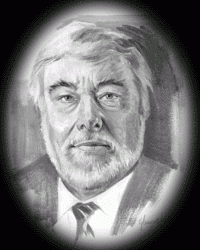 Hugh Fraser
Inducted: 2003
Hugh Fraser is passionate about music, the City of Hamilton, and writing. Hugh joined the Hamilton Spectator, where he worked for 37 years, 22 years as a music critic. He used his weekly column, Classical Gas, to communicate news of upcoming events and auditions with the music community in Hamilton and Area. He was also very proud to support young musicians by publicizing their endeavours and celebrating their triumphs.  He won many awards for his criticism and arts and entertainment feature writing and was a three-time judge for Canada's most prestigious music awards, The Junos. On his retirement, the Spectator announced an annual $1,000 music scholarship in his name. In 2002 he was awarded the Queen Elizabeth II Jubilee Medal for his services to Hamilton's musical community and its young musicians.