There is nothing to display at this time
Accessible Washroom at Redhill not available
The accessible washroom at Redhill is not available. We apologize for the inconvenience.
Publish Date:
Thursday, March 16, 2023 - 12:00pm
Holds Processing and Delivery Delays
Holds processing and deliveries to Branches will be delayed for the next week due to Staff capacity.
We are working to move materials as quickly as possible. Thank you for your patience.
Publish Date:
Wednesday, March 15, 2023 - 1:45pm
Phishing Statement
Please be aware of online phishing attempts impersonating Hamilton Public Library and Library Staff. HPL does not solicit paid freelance opportunities through social media or other messaging applications. HPL does not request personal or banking information through social media or require financial compensation when reviewing job applications. Please report phishing schemes to communications@hpl.ca. If you think you are a victim of fraud, please call the Canadian Anti-Fraud Centre at 1-888-495-8501.
Publish Date:
Wednesday, March 15, 2023 - 8:00am
Glenn Alan Mallory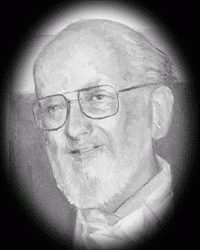 Glenn Alan Mallory
Inducted: 2003
A lover of Canada's northland, music and youth, Glenn Alan Mallory has been joining the Hamilton community in song for decades. During his tenure as an English teacher at Hamilton and area schools, he established two music departments and was the founder of the Hamilton Philharmonic Youth Orchestra. Glenn later moved to the Hamilton Board of Education, where he became the supervisor of music for Hamilton Schools, planning curriculum and instruction in music for children in junior kindergarten to grade 13. Glenn has conducted nearly 30 shows in Hamilton and has volunteered with a number of community and professional organizations over the years. He has been honoured with the Ontario Medal for Good Citizenship, the Hamilton Excellence in the Arts Award, and the Spectator Community Service Award.