There is nothing to display at this time
Accessible Washroom at Redhill not available
The accessible washroom at Redhill is not available. We apologize for the inconvenience.
Publish Date:
Thursday, March 16, 2023 - 12:00pm
Holds Processing and Delivery Delays
Holds processing and deliveries to Branches will be delayed for the next week due to Staff capacity.
We are working to move materials as quickly as possible. Thank you for your patience.
Publish Date:
Wednesday, March 15, 2023 - 1:45pm
Phishing Statement
Please be aware of online phishing attempts impersonating Hamilton Public Library and Library Staff. HPL does not solicit paid freelance opportunities through social media or other messaging applications. HPL does not request personal or banking information through social media or require financial compensation when reviewing job applications. Please report phishing schemes to communications@hpl.ca. If you think you are a victim of fraud, please call the Canadian Anti-Fraud Centre at 1-888-495-8501.
Publish Date:
Wednesday, March 15, 2023 - 8:00am
George Hamilton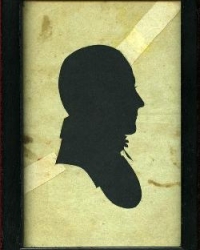 George Hamilton (1788-1836)
Inducted: 1985
George Hamilton, a Captain with the Niagara Light Dragoons during the War of 1812, and Nathaniel Hughson offered the House of Assembly four acres of land for a town site. The offer accepted, Hamilton created the town, laying out the street grid and assigning lot size. A market square, fondly called The Gore, was also donated by Hamilton.
As a House of Assembly member in 1820, he supported a resolution on colonial development which specifically recommended stimulation of growth in the colony. Hamilton's founder is an important Canadian who recognized the colony's possibilities at an early date.