There is nothing to display at this time
There is nothing to display at this time
Freda Farrell Waldon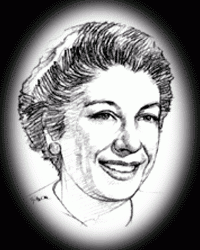 Dr. Freda Farrell Waldon (1898-1973)
Inducted: 1992
Born in Winnipeg in 1898, Freda Waldon always considered herself a child of Hamilton, where she lived from the age of one year. The third generation of her family to attend Central Public School, she went to Hamilton Collegiate Institute and then to the University of Toronto where she obtained her Bachelor of Arts degree in 1919. She received her Master of Arts in English from Columbia University in 1931, a diploma from the School of Librarianship at the University of London, and pursued a Carnegie Fellowship in 1931-32.
She began her career as a librarian in the Circulation Department of the Hamilton Public Library in November 1926. She was responsible for transforming the catalogue system. In 1940, she became chief librarian of the Hamilton Public Library which grew in prestige and usefulness during her tenure. She will be remembered for expansion of branch libraries, for increased children's services, and enhancing human resources for library staff.
Freda Waldon served as the first president of the Canadian Library Association, and worked tirelessly for the establishment of a National Library of Canada, and served on the American Library Association. A dedicated community worker, Dr. Waldon took a lead role in adult education, helped found the Hamilton Recreation Council and the Hamilton branch of the National Film Forum. In 1950, she initiated the first Programme Planners Institute in Canada. She was also a founding member of the Women's Committee of the Art Gallery of Hamilton and the Head-of-the-Lake Historical Society.
A "Renaissance" woman whose cultural contributions to Hamilton brought Dr. Freda Waldon many honours during her lifetime, including the United Nations Award for Meritorious Service in recognition of her more than thirty-five years of active membership, and an honorary degree from McMaster University in 1954 in recognition of her contribution to Canadian librarianship.