There is nothing to display at this time
Central Library - Tax Clinic Cancellation
Due to unforeseen circumstances, the free drop-in tax preparation service clinic on Saturday, April 8 has been cancelled. Please visit hpl.ca/free-tax-service for other clinic dates. We apologize for the inconvenience.
Publish Date:
Thursday, March 30, 2023 - 3:00pm
Phishing Statement
Please be aware of online phishing attempts impersonating Hamilton Public Library and Library Staff. HPL does not solicit paid freelance opportunities through social media or other messaging applications. HPL does not request personal or banking information through social media or require financial compensation when reviewing job applications. Please report phishing schemes to communications@hpl.ca. If you think you are a victim of fraud, please call the Canadian Anti-Fraud Centre at 1-888-495-8501.
Publish Date:
Wednesday, March 29, 2023 - 8:00am
Barton Branch Makerspace
The iMac at the Barton Branch Makerspace is currently unavailable. We are working to resolve this issue. 
Publish Date:
Tuesday, March 28, 2023 - 2:00pm
Enrico (Henry) Mancinelli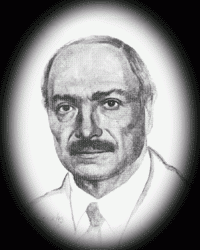 Enrico Mancinelli (1925-2006)
Inducted: 1995
Born in Abruzzi, Italy, and following eight years in the police force, Enrico Mancinelli arrived in Canada in 1952. Speaking no English, Mancinelli enrolled in the Wells Business Academy. After graduation, Enrico took his first construction job as a timekeeper with Frid Construction. He joined the Labourers International Union Local 837 in 1958.
During his early years in Canada, Enrico Mancinelli became concerned about the exploitation of Italo-Canadian labourers. In 1956, he formed the New Canadian Club, an organization aimed at finding work for immigrants, giving courses on accident prevention, providing assistance with legal and tax problems, and foremost in Mancinelli's priorities - teaching English to the newcomers.
By 1959, Enrico Mancinelli went to work for the Labourers Union as an interpreter and organizer. Gradually, Italo-Canadians joined the movement and by 1962, an estimated 75 percent of Local 837s 1500 members were Italian immigrants. Mancinelli quickly rose through the ranks of the Labourers union; serving as secretary treasurer of Local 837; then to manager of LIUNA Ontario district council, overseeing the affairs of 27,000 workers; culminating in 1991 with his election in 1991 as vice president of the Labourers Union International of North America - a post representing some 700,000 workers across the continent. Enrico Mancinelli founded the first pension fund for construction labourers in 1971.
Enrico Mancinelli has lent his services to many social and philanthropic causes; on behalf of education, health care and the United Way. He has served as Treasurer of the National Congress of Italo-Canadians. Mancinelli founded the LIUNA Association - a non-profit organization providing affordable housing for seniors and disabled persons. He is also founder and director of LIUNA Gardens.
Enrico Mancinelli's many public-honours include Italian Canadian Man of the Year, 1979, and a special award by the Ministry of External Affairs in 1989 for his work with Italian-Canadians.